CBD for Exercise-induced Myalgia and Sleeplessness
3 min read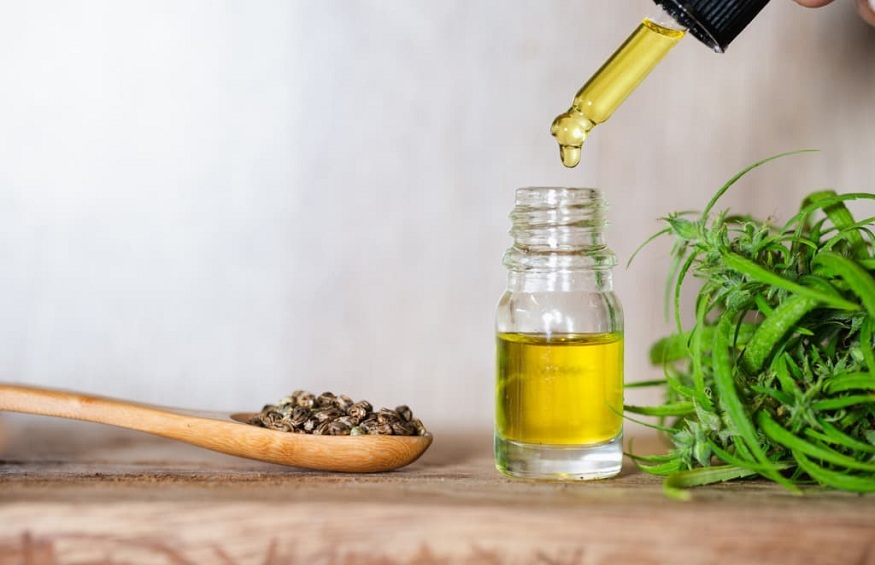 Muscle pain is referred to as myalgia. It can be caused by muscle injuries from overuse, infections, or vitamin deficiencies. Myalgia treatment may include medication, self-care, and physical therapy, depending on the underlying problem. However, there is an interest amongst people in using CBD for treating symptoms that cause Myalgia. However, let's first understand what is Myalgia before understanding how CBD oil products can help people with this type of pain.
What are the Symptoms of Myalgia?
Myalgia's primary symptom is muscle pain. However, you may experience the following symptoms too:
Deep muscular ache or generalized pain
Sharp or dull aching ache
Mild to severe discomfort that can last minutes or days
Pain when resting or moving
Fever and chills if an infection is present
Muscle discomfort accompanied by joint pain
Tiredness that interferes with your daily activities
If the discomfort is continuous, you may experience depression.
What Is the Cause of Myalgia?
Myalgia can be caused by a variety of factors.
Chronic myalgia: It can be caused by a variety of long-term illnesses.
Acute Myalgia: It is normally brief and typically triggered by exercise, exertion, or illness. Exercise or muscle exertion is the most typical cause. Acute myalgia can also be the primary symptom of a variety of other illnesses, including:
Overuse or injury: This sort of muscular discomfort is limited to a few muscles and a small area of the body.
Influenza: Muscle aches are prevalent with many diseases, particularly the flu.
Lyme disease: Early indications of this tick-borne disease include flu-like symptoms such as muscle soreness.
Vitamin and mineral deficiencies: Several vitamin and mineral deficiencies, particularly vitamin D and potassium deficits, lead to muscle soreness. These cases are acute when detected early and can be easily controlled by switching to a different medication.
What is CBD and how does it work?
CBD is one of over 100 chemicals present in cannabis known as cannabinoids. One should know that Cannabinoids are found in many plants, however, they are most usually associated with cannabis. CBD, unlike other cannabinoids like tetrahydrocannabinol (THC), does not cause a euphoric "high." This is due to the fact that CBD does not affect the same receptors as THC.
Our body has an endocannabinoid system (ECS), which receives and processes cannabinoid signals. It generates its own cannabinoids, known as endocannabinoids. Sleep, immune system reactions, and pain are all regulated by the ECS. THC enters the body and causes a "high" feeling via interacting with the brain's endocannabinoid receptors. This triggers the brain's reward system, resulting in the release of pleasure compounds such as dopamine.
What does the research say about CBD treating Myalgia?
Some data suggest that cannabis or CBD may have minor advantages for chronic pain, according to the National Centres for Complementary and Integrative Health (NCCIH). Those who are experiencing this type of pain know how it affects sleeping patterns as well. CBD may have benefits for alleviating chronic pain, improving sleeping patterns, and lowering inflammation, but these effects are condition-specific.
More research is needed to determine CBD's therapeutic potential and safe and effective pain doses. Based on current studies, the following are some potential CBD oil benefits:
Neuropathic pain: It is induced by nerve injury. Pain like this is frequent in disorders like multiple sclerosis, accidents like herniated discs, and infections like shingles.
Arthritis pain: According to a 2016 study in The European Journal of Pain an animal model to determine whether CBD could help people with arthritis. Their researchers observed a considerable reduction in inflammation and pain without any further negative effects.
Multiple sclerosis (MS): Multiple sclerosis (MS) is an autoimmune disease that affects the nerves and brain throughout the body. One of the most prevalent symptoms of MS is muscle spasms. Some people have persistent discomfort as a result of these spasms. Studies suggest that using CBD oil for a short period of time can lower the severity of muscle spasms. Although the findings are small, several patients reported an ease in symptoms.
Credible brands like Hempstrol sells quality CBD oil in India. The product goes through strict testing and because of the same, the cbd oil price in India is on the higher side.