How To Find A Quality Dentist
5 min read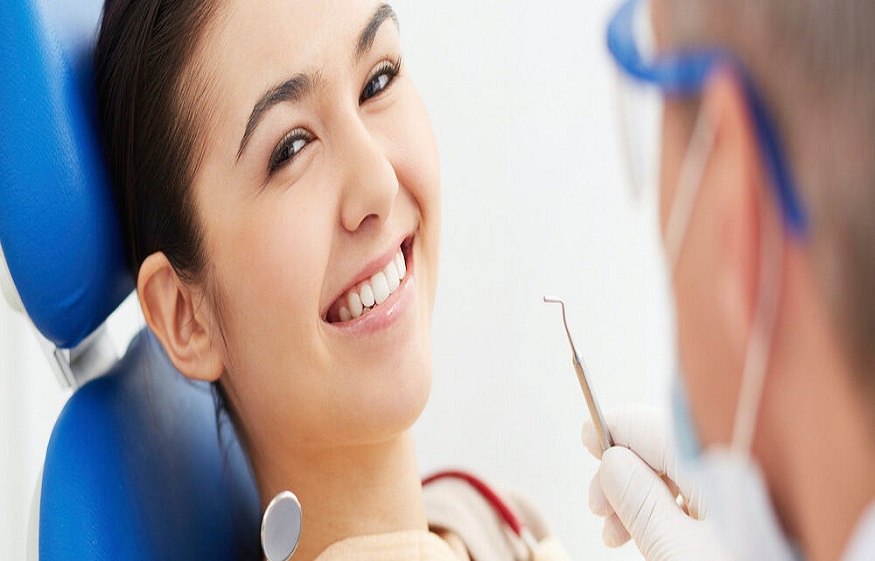 Dental health is one aspect of our well-being that should not be taken lightly. A healthy set of teeth not only ensures good overall health but also a great smile that boosts self-confidence. Therefore, finding a quality dentist is crucial for maintaining good oral health. However, for many people, finding a trusted and reliable dentist can be an overwhelming and daunting task. In this blog post, we will discuss the steps to take when looking for a quality dentist.
Research Online
The internet has become a popular source for finding information on almost any topic, including healthcare providers. Most dentists have websites or social media pages that provide information about their services, qualifications, and experience. Take a few minutes to browse through their websites, read patient reviews, and check their before and after photos of dental procedures they have performed. This information can help provide insights into the dentist's approach, treatment philosophy, and reputation for delivering quality dental care.
Consider Recommendations
Another way to find a quality dentist is by asking for recommendations from trusted friends, family members, or healthcare providers. Ask your primary care physician or pharmacist if they have any recommendations for a good dentist. Your friends and family are likely to give you honest feedback about the services they've received – regardless of whether it's good or bad!
Local dental societies are also a valuable source for finding qualified and licensed dentists.
Check Credentials and Experience
Before scheduling an appointment with a dentist, it's essential to verify their credentials and experience. Ensure that the dentist has a valid license to practice in your state and is recognised by a reputable dental association. You can easily verify their credential by checking with your state dental board. Additionally, check the dentist's experience and education levels to ensure they have qualifications in the particular field you require.
Evaluation of Facilities
When you visit a dentist's office, take note of the cleanliness and organisation of the facility. The office should be tidy and have hygienic practices in place. Look for the technology and equipment used, as it can provide insights into the level of care the dentist provides. Also, consider the atmosphere of the dental office, including the friendliness and professionalism of the staff. The dental office experience should be pleasant and welcoming, putting the patient at ease.
Services Offered
When it comes to dental services, it is important to find a dentist that specialises in the specific type of treatment you require. Looking for a dentist who has experience and expertise in the specific area of dentistry you need is crucial for many reasons. Firstly, specialised dentists are equipped with advanced knowledge, training, and skills to handle complex cases with finesse and precision. They are also up-to-date with the latest technology and techniques in their field, ensuring that their patients receive the best possible care and treatment.
Secondly, specialised dentists possess a deeper level of understanding and empathy towards their patients' unique needs and concerns. For instance, a pediatric dentist or a dentist that regularly works with kids may be better equipped to handle children's dental health needs, as they are trained to communicate with children in a friendly and nurturing manner, creating a calm and stress-free environment for them. Similarly, an orthodontist is better equipped to deal with the nuances of aligning teeth correctly, using the right instruments and techniques to create a perfect bite.
Communication and Trust
It's essential to find a dentist you can feel comfortable speaking with. Choose a dentist who communicates effectively and explains procedures, diagnoses, and treatment options in a patient-friendly manner. Communication skills and patient satisfaction go hand in hand. A dentist who has poor communication skills may leave you feeling unsure or confused about the dental options available.
Also, choose a dentist who values building a relationship with their patients. Patient-dentist relationships should be built on trust and mutual respect. If a dentist-patient relationship is based on trust and respect, the patient is more likely to have a positive experience and return for further treatment.
Insurance and Payment
Before selecting a dentist, consider their payment options. A good dental practice will have multiple payment options that will make it easy for you to pay for the services rendered. Check if they accept your health coverage/insurance provider and are willing to work with you to create an affordable payment plan. Some dental practices offer financing options that allow you to pay for the dental treatment over time.
FAQs
How Can I Verify A Dentist's Qualifications And Credentials?
If you are looking to verify a dentist's credentials in Australia, there are several ways to go about it. The first step would be to check if the dentist is registered with the Dental Board of Australia. The board maintains a publicly available Register of Practitioners, which lists all registered dentists and their practising statuses. This includes information on their qualifications, registrations, and endorsements.
How Important Is The Dentist-Patient Relationship In Finding A Quality Dentist?
The dentist-patient relationship is crucial in finding a quality dentist robina. A good dentist should be able to communicate effectively with their patients, listen to their concerns, and provide personalised care. They should prioritise patient comfort and trust, and be willing to educate patients on proper dental care and procedures. A strong relationship with your dentist can lead to better outcomes and overall satisfaction with your dental care.
Why Is Finding A Reputable Dentist That Is Local Important?
Maintaining good oral health is paramount to leading a healthy and happy life, and finding a dentist that is local to you can greatly improve the likelihood of keeping up with regular check-ups and appointments, thereby reducing the likelihood of developing serious dental problems that can cause pain, discomfort, and the need for more invasive treatments. Additionally, a local dentist is more easily reachable in case of emergencies.
Concluding Thoughts
Choosing a quality dentist may require some time, effort, and research, but it's worth it for the sake of your oral health and overall well-being. Follow the steps outlined above to make an informed decision regarding your dental care. Remember, oral health is an essential part of your overall health, and it's essential to find a qualified and trustworthy dentist. By taking the time to find a quality dentist, you will enjoy the best possible dental care.