Want a Photogenic Smile? Here Are Tips for a Smile Makeover
3 min read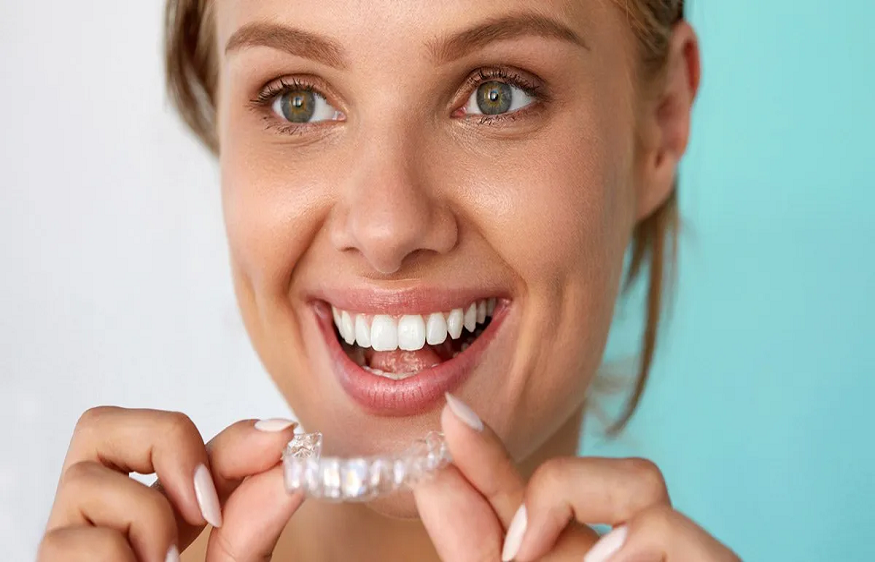 Dressing up, applying makeup, and wearing stylish clothes will not give you the confidence you need if you are unhappy with your mouth. Stained and crooked teeth, gaps, and cracked teeth can ruin your smile and confidence. Therefore, knowing how to enhance your overall look for the best selfies and positive vibes is good. A beautiful smile is all you need to be confident. Therefore, if you have problems with your teeth and need to do something about them, it is a good idea to visit a cosmetic dental clinic for a smile makeover. The professional may recommend the following oral procedures based on your situation or what you want to achieve.
Teeth Whitening
A simple procedure like teeth whitening can change your ugly smile into a beautiful one. You may not feel confident about smiling freely if you have yellow and stained teeth. It will also affect your overall appearance. Therefore, it will be a good idea to go through this painless procedure to bring back the beauty of your teeth. It is a short procedure that will help brighten your smile.
Dental Implants
Dental implants are effective and permanent solutions for people with missing teeth. If you lost some teeth from an injury or tooth decay, you could replace them with dental implants. Dental gaps affect how you smile, chew, speak, or smile. However, you can give your mouth the beauty it had before you lost your teeth by going for dental implants. They resemble natural teeth and offer a permanent solution.
Dental Crowns
Cracked or chipped teeth can leave gaps in your teeth, ruining your smile. However, the good news is that dental crowns are here to fix the problem. Achieve a photogenic smile by going for dental crowns. They are artificial caps placed on the enamel to fix the flaw. You can also choose dental crowns to replace missing teeth to perfect your smile and facial alignment.
Invisalign and Braces
Crowded, misaligned, or crooked teeth ruin your smile aesthetics. They also cause issues like talking and chewing and may ruin oral health. So, the best way to eliminate this problem is by choosing Invisalign or braces to correct their position. Invisalign and braces align your teeth, giving them a beautiful look.
Dental Bonding
When your teeth lose their natural look, the smile fades away. Poor oral habits and an unhealthy diet can make the teeth lose their natural appearance. The best way to restore the look is by choosing dental bonding. This procedure involves applying resin on the surface of the teeth to create a tooth-colored film. Bonding them takes place, which helps improve your smile.
Veneers
Dental veneers are like dental bonding, only that the teeth are shelled with a tooth-colored substance to cover the front part of the teeth. Veneers are customized based on the shape and size of your teeth. You can also choose them if you have cracked, chipped, or gaps in the teeth.
Takeaways
A smile gives you confidence and can say a lot about your personality. It impacts your beauty and complements the rest of your appearance. If you have lost your natural smile because of dental issues, don't worry. The procedures mentioned above can help you restore your beauty. Make sure you choose a qualified cosmetic dentist to solve your dental problem.