Why Select Medical Imaging Services in the United States: A Detailed Overview
6 min read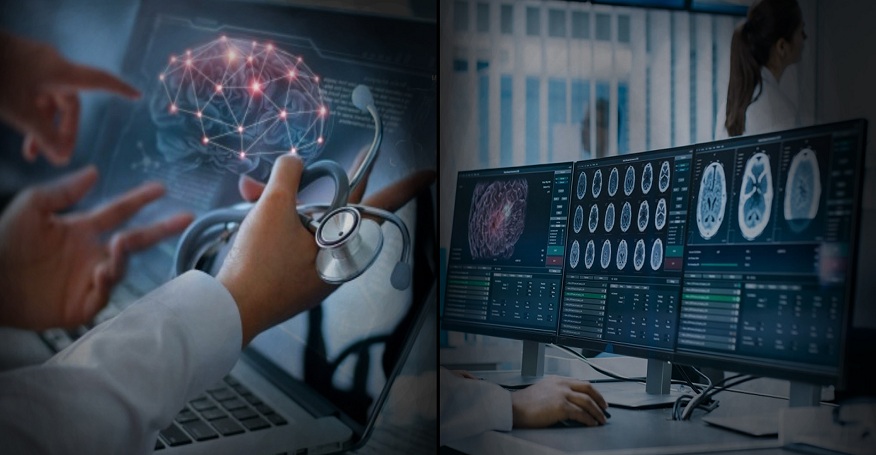 An imaging facility may do diagnostic tests to find out what's going on with your health. Primary care physicians may need to confirm a diagnosis. Diagnostic imaging makes the process of identifying illnesses and injuries faster and simpler. In the last 30 years, medical imaging, often known as diagnostic imaging, has significantly improved health care. Doctors can properly diagnose illnesses, injuries, and disorders in their early stages when they employ it. This is particularly helpful for asymptomatic illnesses, or those that show no symptoms at all. Diagnostic imaging has made a significant difference in patient outcomes and physician performance because it provides faster and more accurate information.
Diagnostic health care technology serves more than just making diagnoses. Healthcare practitioners as well as patients gain from diagnostic imaging. Medical imaging helps surgeons perform surgeries with greater accuracy and precision.
Here are the specifics if you'd want to know why visiting a diagnostic imaging clinic is often justified.
1. Painless methods
There is no need to feel afraid while visiting an imaging facility. The majority of diagnostic imaging processes don't hurt. Patients don't need any kind of preparation. A digital X-ray or ultrasound may be required by an urgent care physician. These kinds of imaging exams are short and pleasant procedures.Diagnostic imaging may examine the patient's interior anatomy. The patient's condition may then be verified by the primary care physician using this information. This will allow for a diagnostic and treatment plan that are more in-depth. Additionally, a patient's anxiety might be decreased by this painless method.
2. Verification of earlier examinations
Primary care physicians are aware of how critical it is to get an accurate diagnosis. A lab result alone may not always be sufficient to calm a patient's concerns. The initial round of tests may be verified or refuted by further imaging findings. Visiting an imaging facility might help identify any red flags. The tests can determine if the body is being harmed more by chronic pain, exhaustion, or respiratory problems.An imaging facility provides many diagnostic tests. A patient may undergo MRIs, CT scans, digital X-rays, ultrasounds, and arthrograms (joint X-rays) as frequent diagnostic procedures. The findings will be verified by the radiologist. After that, the information will be given to the urgent care physician.
3. Examining any strange wounds
Bruises, lumps, and soreness and swelling that makes it difficult to move are often indicators of trauma or injury. A visit to the imaging facility may validate the diagnosis made by the physician. The patient's pain or discomfort cannot be disregarded by the primary care physician. A tailored treatment plan may be provided by the physician with the assistance of imaging the damaged body area.Uncertain indicators may indicate underlying health difficulties. A visit to the imaging facility may determine the cause of the patient's discomfort, edema, or even bleeding. The physician can see what is really going on with the patient thanks to the quick findings. This allows for prompt medical attention.
4. Accessible medical treatment
Early health concerns may be detected using diagnostic imaging. A precise diagnosis may assist the physician in formulating a personalized treatment strategy. Early therapy may follow early illness discovery. This would improve the patient's prognosis and result in cheaper medical expenses.Certain diagnostic procedures identify certain conditions in their advanced stages. Surgery and a more intensive medication regimen may already be necessary for the patient. It also requires a more involved course of therapy. This often leads to higher costs.
5. An imaging facility may provide a more thorough diagnostic.
In order to provide an accurate diagnosis, a primary care physician may need to look at the patient's internal surroundings. Imaging tests performed at an imaging facility might validate or refute results from earlier testing. The data obtained from this kind of testing may also assist the physician in identifying potential illnesses. A better prognosis and suitable therapy are provided by a correct diagnosis.
6. Timely and precise diagnosis
Medical imaging provides a clear view of the patient's internal anatomy for the treating physician. Gaining a clearer perspective helps you comprehend your situation better. Furthermore, physicians can precisely forecast your risk of contracting an illness like cancer thanks to medical imaging. Digital mammography is a lifesaver for women undergoing breast cancer tests. It may identify breast cancer two years before to the development of a tumor. You are presented with choices based on your test findings for how to proceed with this information.
The progress gained in medical imaging has enabled all of this. Furthermore, it assists medical professionals in making more informed judgments about surgery and therapy. Doctors may evaluate the extent of an injury or the degree to which a disease has progressed with the use of medical imaging. Physicians may choose the best courses of action using this information.
7. Medication and counseling
Depending on the kind of radiography a patient needs, this area of medicine may provide advice and, in some situations, even therapy. Therapeutic radiologists assist in treatment planning and delivery while operating very complex equipment. The planning process is divided into two phases –
A scan is performed to pinpoint the exact location of the afflicted region and the area that has to be treated.
Following medical consultation, a treatment plan is created that includes the appropriate radiation dosage and entry/exit points.
8. Educating the people
It is the responsibility of both scientists and medical professionals to make every effort to increase public awareness. Misconceptions about medical procedures may proliferate online and in print media. Disseminating best practices in treatment technology requires the capacity to reach individuals. particularly when a person's life is at stake for a scan.This is one of the reasons whyit's better to use CT scans when suitable. Some people might argue that the radiation levels are too high, but we are able to guarantee that customers are not exposed to excessive radiation doses thanks to the sophisticated CT scan equipment at our disposal.
9. Continuing to advance in health and technology
Numerous surgical and diagnostic procedures make use of imaging technologies. This is due to the fact that before beginning any kind of therapy, physicians and surgeons must always have complete and current information on a patient's health.Because of this, radiography is often a part of research projects that examine novel surgical techniques, equipment, or therapeutic approaches .
10. Monitoring and assessing
Imaging technology is most often used to monitor and assess a patient's condition. This is due to the fact that a scan will always provide impartial, repeatable findings. Imaging technology results will be able to clearly demonstrate changes in the condition over time as well as quantify a particular response to therapy; this would assist ascertain whether the treatment is effective or whether a different course of action is needed. When an illness, like cancer, is not immediately apparent or has a protracted course, radiological investigations become crucial.
In summary
In conclusion, there are strong arguments in favor of using medical imaging services in the United States. The quality and availability of medical imaging services in the United States are critical to preserving and enhancing one's health, regardless of whether one need monitoring, diagnostic testing, or preventive screenings. Early illness identification and treatment planning are two areas in which these services provide priceless information that may improve healthcare quality overall. Furthermore, the United States of America's cutting-edge technology and specialized knowledge guarantee that patients get cutting-edge diagnosis and individualized treatment. People may make well-informed choices about their health and well-being by adopting these health imaging services, which can lead to a happier and better existence. Therefore, don't undervalue the importance of health imaging services in  USA when it comes to managing your health; they are a vital component of contemporary medicine and have the potential to significantly impact your medical path.