At each age there is a health check-up
4 min read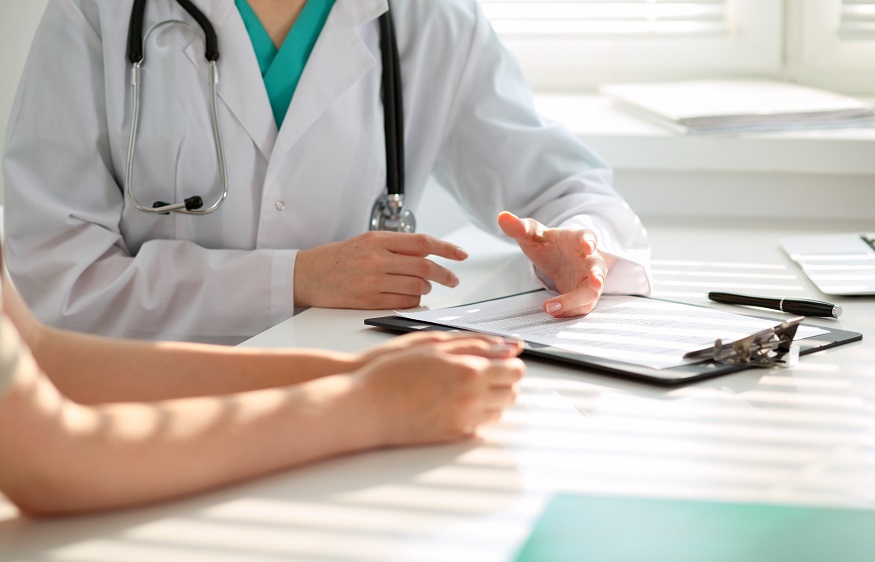 Objective of a health check: identify a possible risk to better fight it and stay in shape. Focus on the examinations recommended at 50, 60, 70 or 80 years old.
At each age there is a health check-up
Going to the doctor when everything (apparently) is fine is not an easy step. However, it is an asset to keep in shape! Health checks allow us to take stock of our physical condition from time to time and to rectify some of our habits if necessary, or even to set up a treatment.
The minimum is to monitor a few key indicators each year with your general practitioner: weight, blood pressure, sight, hearing and reflexes. And take the opportunity to update your vaccination schedule.
Other complementary examinations may be prescribed by the practitioner, depending on the age, sex, health history and individual lifestyle. They are particularly valuable in the presence of known risk factors: tobacco, lack of physical activity, overweight or unbalanced diet.
PSA level assay
Why? To detect prostate cancer. When the tumors have not yet grown, the chances of recovery are multiplied. Warning signs are difficulty or frequent urination, prostate swelling, hip or back pain. How does it work? A simple blood test estimates the concentration of prostate-specific antigen (or PSA), a marker of prostate activity. It must be completed by digital rectal examination. In case of doubt, a biopsy (sample) is prescribed. The objective remains to avoid carrying out biopsies leading to the diagnosis of small volume and not very aggressive cancers. Since PSA cannot detect these cancers, other innovative tests are being evaluated, such as the molecular forms of PSA, PCA3, or MRI.
At what rate?
According to the French Association of Urology, Early detection of prostate cancer can be offered on an individual basis after objective information, so as not to overlook and allow a possible aggressive prostate cancer to evolve. However, of the cancers diagnosed using PSA, it is estimated that almost a third are small in volume, not very aggressive and do not require treatment at this stage. The other two thirds, larger in volume or aggressive, present a high risk of progression and death. It is therefore important to treat them with surgery or radiotherapy. The question today is therefore how to identify these low-volume, non-aggressive cancers, to avoid either diagnosing them unnecessarily or treating them excessively.
When the PSA is greater than 4 ng/ml, on the advice of the urologist, prostate sampling by biopsy may be indicated. In the event of a diagnosis of a cancer of small volume and not very aggressive, it is recommended not to treat it and to offer the patient "active surveillance".
In addition, screening could be recommended, once a year, from the age of 45 in men at high risk of developing prostate cancer: Afro-Caribbean origin or family history.
• Bone densitometry
Why? To protect the bone capital by identifying possible osteoporosis. The risk of fracture is higher in women than in men due to the hormonal changes of menopause but also because men have a larger frame. How does it work? Bone densitometry measures bone density using X-rays. A painless examination that only lasts a few minutes and is only reimbursed in certain cases: family history, history of fracture, etc. At what rate? varies from person to person. A single examination may be sufficient. Be careful to practice the exams in the same center to be able to compare them!
• Oral check-up
How does it happen? The dentist carries out a periodontal assessment (the state of the gums) and teeth. To continue to enjoy life to the fullest, at any age!
How often? Once a year (if there is no pain), especially if you are diabetic. Recent studies point to the influence of diabetes on periodontal risk, and, conversely, better control of diabetes in the absence of periodontitis.
• Mammography
Why? Breast cancer now affects one in ten women. Identifying tiny lesions increases the chances of recovery (nine out of ten with early detection), limits the aggressiveness of treatments and increasingly allows the breast to be preserved. How does it work? In a radiology office, the breast is X-rayed from the front and from the side. The reliability of the test is ensured by this double shot followed by a double reading. At what rate? Every two years, as part of the generalized and free screening offered to all women aged 50 to 74. Earlier in case of family or personal history.• Cardiovascular assessment
Why? To avoid the accident – ​​heart attack or stroke. Cardiovascular diseases can evolve for a long time with few or no symptoms, until the day of the accident.