The Confluence of Care and Innovation: ParisAline®'s Odyssey in Clear Aligner Technology
3 min read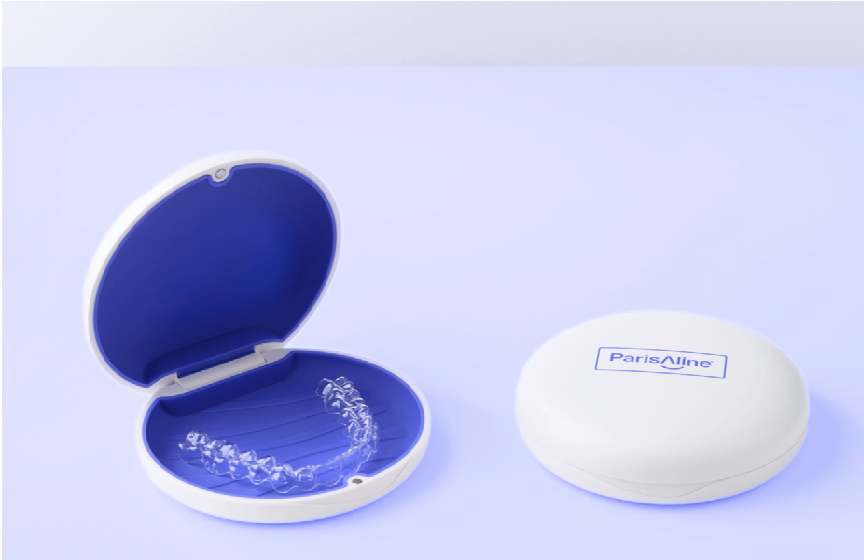 In the realm of orthodontics, the delicate balance between innovation and care forms the bedrock of transformative solutions. ParisAline®, a luminary in the field of clear aligners, epitomizes this balance, seamlessly merging cutting-edge technology with a profound sense of empathy and responsibility.
A Journey of Excellence: ParisAline®'s Inception and Growth
Since its establishment in 2019, ParisAline® has emerged as a trailblazer, reshaping smiles and setting unparalleled standards in the orthodontic arena. Driven by an unyielding commitment to excellence, the company has harnessed advanced technology and academic brilliance to craft smiles that not only adorn faces but also elevate self-confidence.
The Scientific Council and ParisAline®'s Academic Eminence
At the nucleus of ParisAline®'s success lies its revered Scientific Council, a distinguished cadre of experts and professors from esteemed American and European universities. This council serves as the guiding force, meticulously overseeing every aspect of ParisAline®'s offerings. Their vigilance ensures the unwavering adherence to the highest professional and academic standards, making every ParisAline clear aligner a testament to technological superiority and meticulous craftsmanship.
Nurturing the Patient-Doctor Bond: The ParisAline® Advantage
ParisAline® distinguishes itself through a unique patient-doctor partnership. Unlike conventional approaches, ParisAline® places paramount importance on the expertise of certified dentists. Each patient embarks on a personalized orthodontic journey with a comprehensive consultation, ensuring a solid foundation for their treatment. This emphasis on the patient-doctor relationship not only guarantees personalized care but also professionalism and results-driven outcomes.
Global Transformations and Heartfelt Endorsements
ParisAline®'s impact resonates globally, spanning from the bustling streets of New York to the vibrant landscapes of Dubai. The collaboration with luminaries like Professor Firas Al-Khatib and Dr. Ece Karar ensures that every patient receives a level of care that surpasses expectations. The testimonials from satisfied patrons serve as heartfelt tributes to ParisAline®'s professionalism, individualized support, and exceptional results.
The Visionary Path: Innovation and Expertise Merge at ParisAline®
In a world where innovation is the linchpin of transformation, ParisAline® strides ahead, setting new benchmarks and pushing boundaries. The dedication of the company transcends clinical excellence, delving deep into the realms of groundbreaking technology. ParisAline® isn't just a brand; it's an embodiment of innovation, spreading joy and confidence across the globe, one radiant smile at a time.
Pioneering Transparent Braces: The Strategic Alliance
A pivotal chapter in ParisAline®'s journey is the strategic alliance helmed by Dr. Firas Al-Khatib, the esteemed scientific head and supervisor of ParisAline®. This groundbreaking partnership brings together leading experts from the United States and European Union countries, united by a common goal: to pioneer revolutionary transparent braces. This alliance underscores ParisAline®'s unwavering commitment to not just meet but exceed global standards, solidifying its position as an industry trailblazer.
Embrace the ParisAline® Distinction
ParisAline® invites you to embark on a transformative odyssey, one that transcends mere teeth alignment. It's about embracing a future where smiles are meticulously crafted with precision, care, and innovation. Experience the ParisAline® difference — where expertise converges with innovation, and smiles don't just transform; they are elevated to the pinnacle of perfection.
Beyond a Brand: ParisAline® — A Symphony of Visionaries
ParisAline® isn't merely a brand; it's a tightly-knit family of passionate professionals, led by the visionary CEO, Dr. Ahnaf Aljaja. His vision, resonating harmoniously through the entire team, propels ParisAline® into the vanguard of orthodontic care. In a world where orthodontics is evolving at a rapid pace, ParisAline® remains unwavering at the forefront, ensuring that every smile crafted under its care isn't merely a dental enhancement but a masterpiece of precision, care, and excellence.
Experience the ParisAline® difference — where expertise meets innovation, and smiles aren't just transformed; they are elevated to the zenith of perfection.
ParisAline®: Where Clear Aligners Redefine Smiles, Where Excellence is not just a Norm, but a Passion.